I'm back making videos after a little hiatus, and I thought I start with a haul, showing you my latest purchases from Stamp Anniething. I found Stamp Anniething through Stampin Steve , he by the way inspired me to get back to crafting and actually helped me find my love for stamping again.
This is two orders, from April-May, but the combination of USPS delays, pandemic flight shortages and just probebly gotten forgotten somewhere, these didn't arrive until August. This was no fault to Ann, the owner of Stamp Anniething who shipped my packages with in days of ordering!
Here is a little walkthrough of my two orders, and below you can find pictures of all products, and under that a little thumbnail list with links if you want to buy. Thank you for visiting! There is videos and cards coming up using these products, hope you will like them 🙂
Under The Sea Theme Bundle
Camping Theme Bundle
Assorted Shopping
When possible affiliate links are used, this means that I receive a small commission when products are purchased through the links (at no extra cost to you) I use the money to support my blog and youtube channel. If you like my projects and tutorial please consider supporting me by clicking through these links when you shop. Thanks!
Supplies: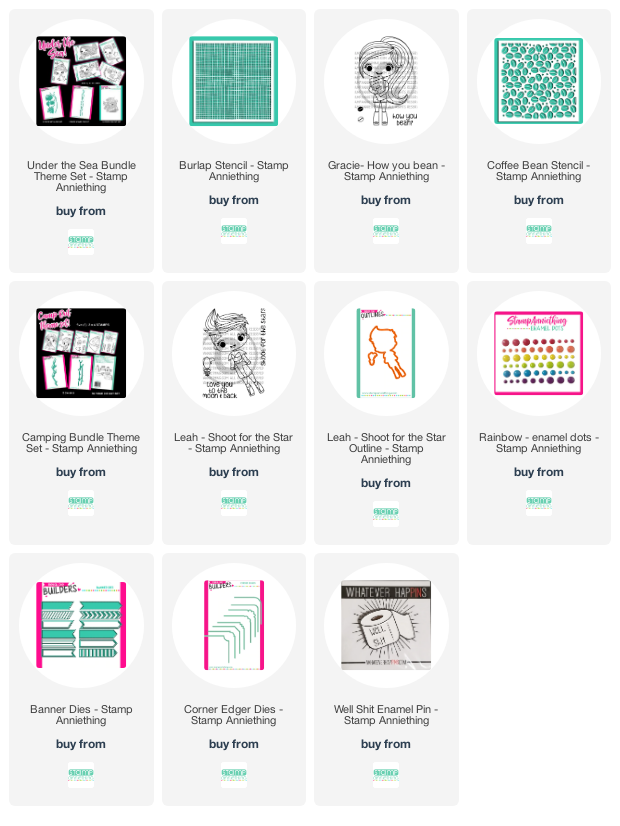 https://linkdeli.com/widget.js?id=f5e8378456858c916708