Today I have a little quick tip video for you, how to clean and refill copic markers. The wonderful thing with copic markers are that they are refillable and you can switch out the nibs. So after buying your initial pens you can just buy the refills. A refill can fill up a sketch marker 4-5 times, and with a refill being about the same price as a pen you get a lot more coloring for your money.
When cleaning your pens I would recommend not using rubbing alcohol, isopropanyl or copic cleaning sullotion on anything other than the barrel. If you are going to clean the nibs or close to the nibs I personally only use the Colorless Blender Refills as they won't interact with the pigment in a negative way.
When refilling your markers, to make sure that they don't have to litle or to much ink you can use a scale to weigh them. Your marker with the caps on should not weigh more than 14g. Personally I don't fill them to more than 13,6-13,8g to make sure that they don't start leaking.
Hope you enjoyed the video!
When possible affiliate links are used, this means that I receive a small commission when products are purchased through the links (at no extra cost to you) I use the money to support my blog and youtube channel. If you like my projects and tutorial please consider supporting me by clicking through these links when you shop. Thanks!
Supplies: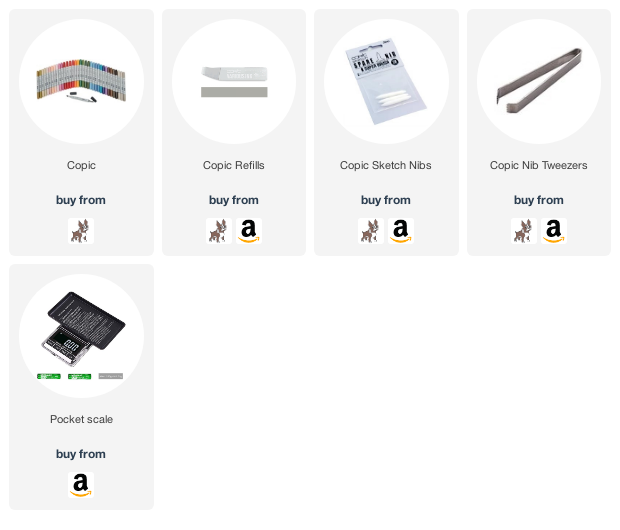 https://linkdeli.com/widget.js?id=36e575d4b4503edd8f9a