Hi everyone! I love making custom packaging to small gifts, and even something as simple as a Hersey Chocolate Bar can become a great present if you put a little time in creating the box and decorate it.
The box itself is pretty straight forward to create, I made a blueprint with all the measurements for you if you want to recreate it. You can either just save the .png by right clicking on it or if you want a little higher quality you can download the the pdf HERE.
To decorate the box I decided to go with a small scene created with the Warm & Feathered Hugs stamp set. When creating it it was inches of snow outside and super cozy and all I wanted was to stay indoors and craft. I've used a blended layering technique to create some depth in the scene, I also stamped the trees in grey and black to give the trees some depth to. The lighter the tree the further away it feels. For the sentiment I stamped it in the blackest ink I have, and then added some clear embossing powder to make it stand out just a little bit extra.
To finish it up I used one of the owls, coloring in a no-line coloring technique to be able to give the feathers that whispy feeling. I also kept the owl in neutral colors, adding a pop of red to make the eye being pulled there first.
Copic: E33, E25, E59, E49, E50. E51, E53, W0, W2, W4, R30, R27
Supplies:
When possible affiliate links are used, this means that I receive a small commission when products are purchased through the links (at no extra cost to you) I use the money to support my blog and youtube channel. If you like my projects and tutorial please consider supporting me by clicking through these links when you shop. Thanks!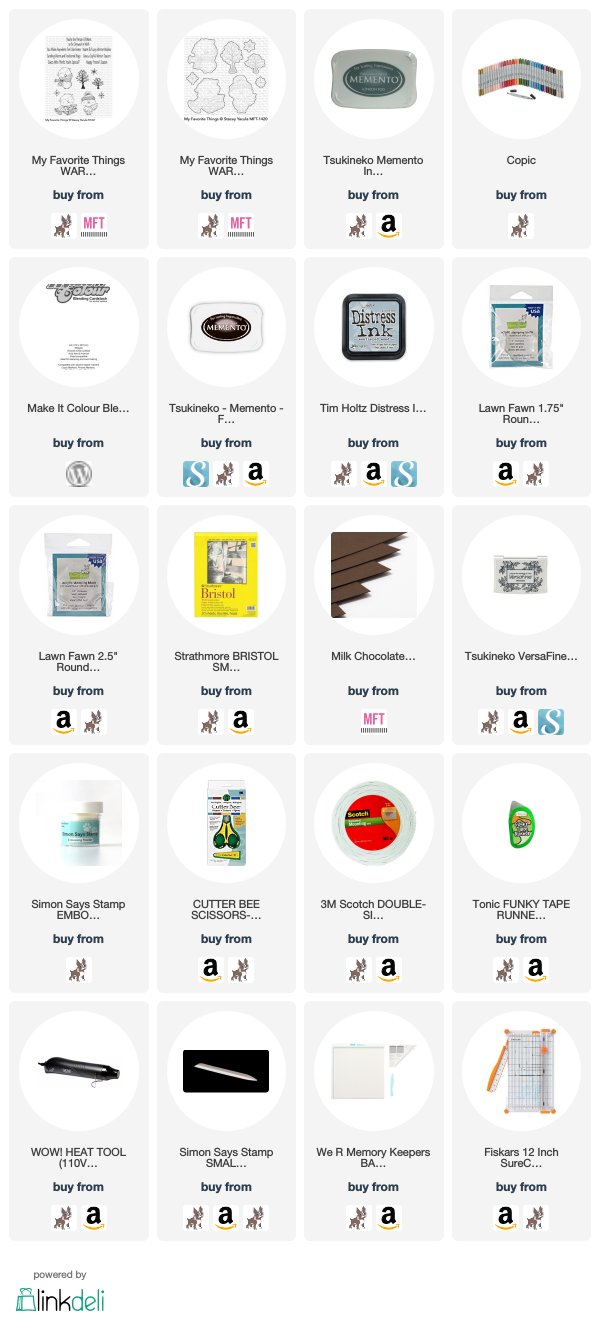 https://linkdeli.com/widget.js?1549439153802