Good morning everyone! It's been awhile! I apparently went on a three month hiatus, it wasn't really planned. I ran out of time preparing for my three week vacation in December and when I got home life and mostly health sort of got in my way. But I finally sat down to do some coloring and gosh did I enjoy it, so I thought I would share the cards I ended up doing.
I did record everything so I also got a video tutorial for you, (I'm on a roll!). When I sat down I decided to work towards my only DT right now. Have been stepping down from most of them, feeling that I've not been dependable I decided to just do my own thing. However Make It Crafty was my first DT and when Zoe asked me to stay on I couldn't say no, I do love her stamps and chippies and her!
I'm using Bailey Blowing Kisses Digi, and decided to print her out with some different opacity, going from 100% down to 25% to decided on which was my favorite. And I think I decided that 25% is a real nice one. Next time I might get even lower to see if I can do true no-line coloring.
After not coloring for three months! Gosh that is a long time, I thought starting in my comfort zone would be a good bet, not making it too hard on myself,. So I gave Bailey some pink hair and kept the rest of the image more neutral letting her expression and her har do the talking. I ended up coloring two images as I really wanted to try another kind of hair texture after the first one. I ended up using the footage from the second one as it was my favorite, who doesn't love glittery hair?
To finish it off I made two very clean and simple cards. Really trying to make the image the star of the card, and with the softness that was created by having lighter lines, making the cards really simple made the images pop a lot more.
If you have any questions or comment please don't hesitate to contact me, either through the comment form down below, by email or through social media. You find all the links both above and below.
Copic:
E000, E00, E21, E11, E04, R30, R32, E41, E42, E43, E44, E49, E33, E25, E59, T0, T2, T4, RV10, RV21, RV13, RV25, RV29
Supplies:
When possible affiliate links are used, this means that I receive a small commission when products are purchased through the links (at no extra cost to you) I use the money to support my blog and youtube channel. If you like my projects and tutorial please consider supporting me by clicking through these links when you shop. Thanks!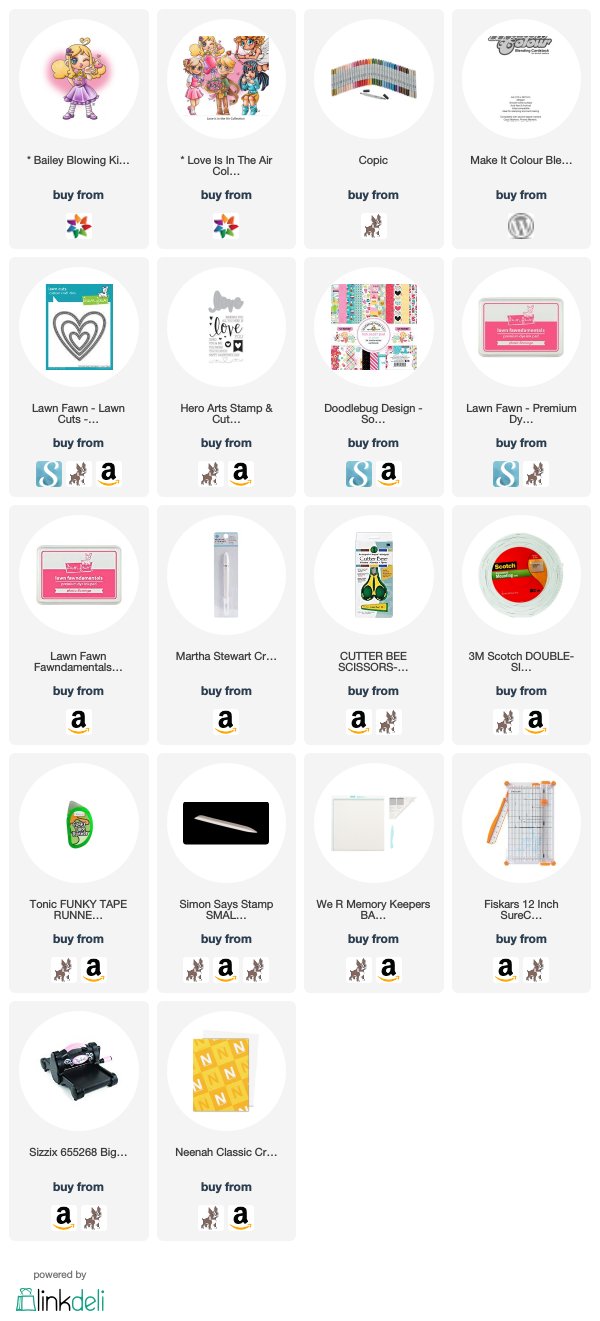 https://linkdeli.com/widget.js?1549439153802