Hi Everyone! Thought I would take a little break in all the autumn and halloween cards and do some Mermaids, who doesn't love mermaids! I will again use a card sketch, this time it's just a simple one but I wanted to show how you can use it to fit your stamps and also to fit other card sizes than the standard A2 (4 1/4" x 5 1/2").
Back in august I won a guest spot for Some Odd Girl, sadly that was when my migraine was getting real bad so I ended up not being able to neither start nor finish it. However I did get a couple of stamps to play with. I love Some Odd Girl and I really love the Mini Stamp Sets that they have started to release as then I can play a little bit more with the cards themselves!
I combined the Mini Mermaids with the Under The Sea 6×6 patterned paper pack by Doodlebug Designs, and I also borrowed the collar combinations for the mermaids from that paper pack. This is a great way to find colour schemes for your coloured images with colours that will match even when using many different ones.
The sketch I'm using is a simple one that goes across the card, with two stripes. You can really changed this up in so many ways, but I was on a roll so I made the cards same but different. I also gave all the mermaids different kinds of texture on their tails, showing you multiple ways to colour mermaids.
You will see all of that and more in the video below. Hope you enjoy!
Copic:
E000, E00, E21, E11, E04, R32, R30
BG53, BG57, BG09, BG78, BG49
R01, R12, R14, R05
V01, V12, V15, V17
RV10, RV13, RV14, RV25
YG01, YG05, YG07
Supplies:
When possible affiliate links are used, this means that I receive a small commission when products are purchased through the links (at no extra cost to you) I use the money to support my blog and youtube channel. If you like my projects and tutorial please consider supporting me by clicking through these links when you shop. Thanks!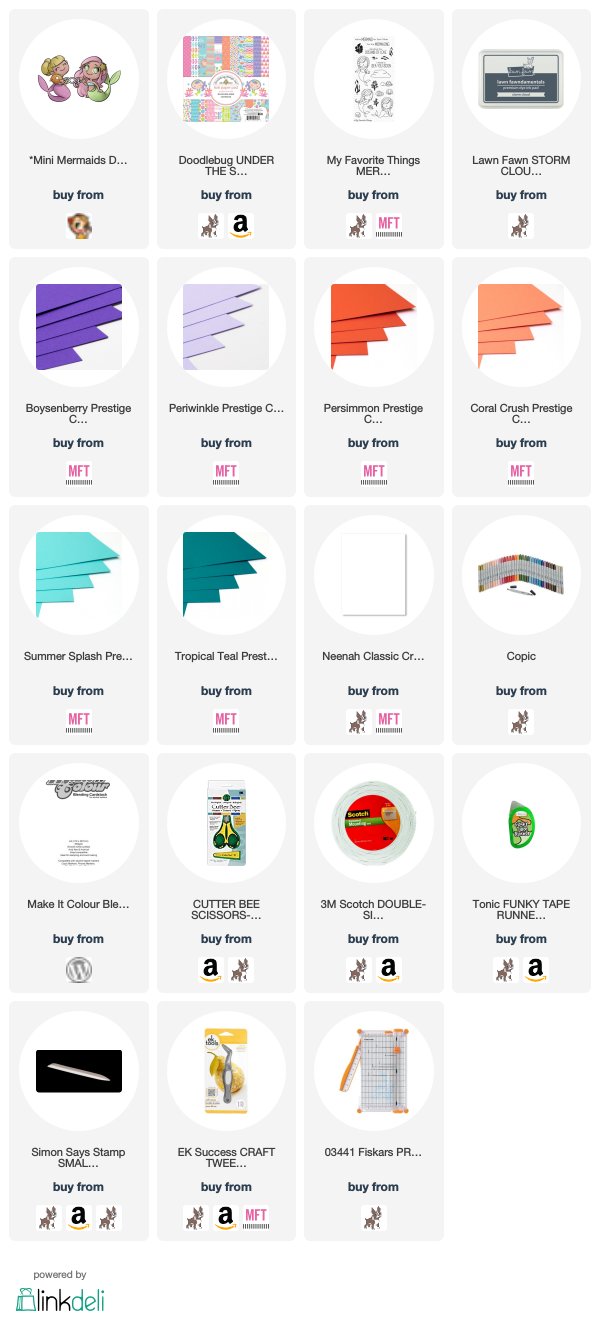 https://linkdeli.com/widget.js?1538726363690