Hi Everyone!
As you might have started to see my posting is a little more regular, feeling a lot better and a lot more inspired! And there for I have stepped up my DT game and join back in with the wonderful Christine and her company Create A Smile Stamp! You will be seeing at least one video a month where I feature her stamps.
Todays card is all about that furry beast and the video is showcasing how to make a masked blended galaxy background with distress oxide inks. Hope you like my card and enjoy the video!
Copic:
BG10, BG32, BG15, BG49
B60, B63
YG01, YG05, YG09, G19
Supplies:
When possible affiliate links are used, this means that I receive a small commission when products are purchased through the links (at no extra cost to you) I use the money to support my blog and youtube channel. If you like my projects and tutorial please consider supporting me by clicking through these links when you shop. Thanks!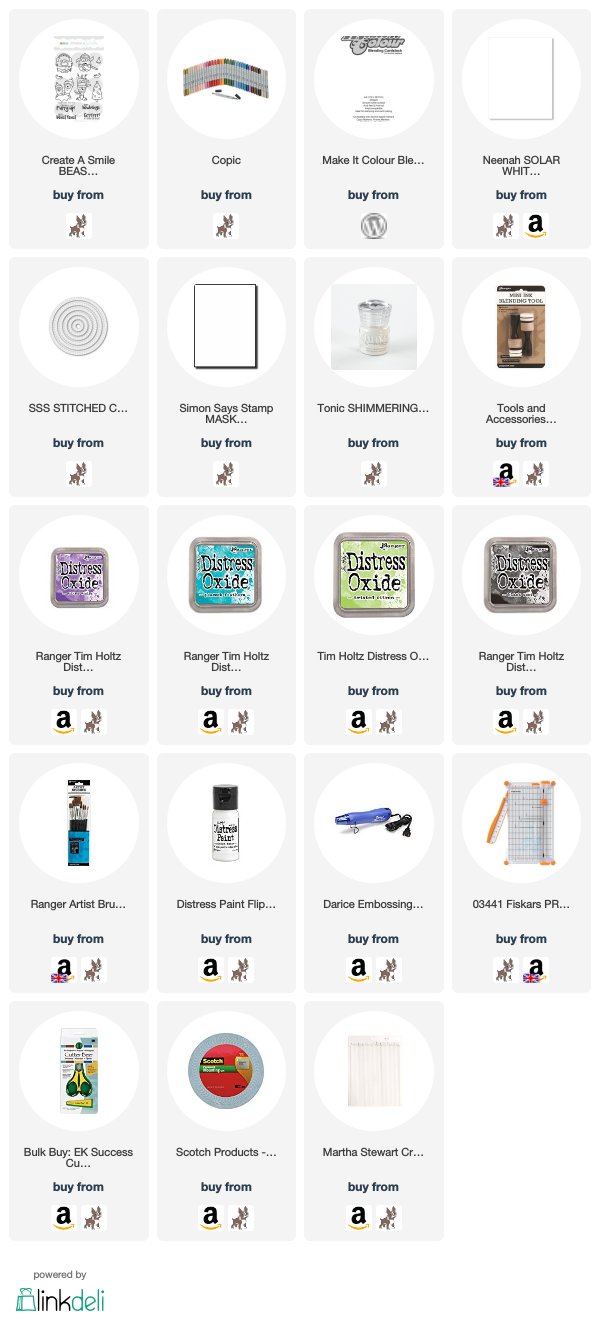 https://linkdeli.com/widget.js?1549439153802