Hi Everyone!
Marika here with a new card, this time it is my Secret Santa card from the Secret Santa that was held in the Make It Crafty Facebook Group, if you missed out don't worry, Zoe is always having something fun going on so come and join us!
Sometimes an idea for a card comes out of a wish to use a specific colour, in this case I saw a cool red that I just wanted to try to replicate. It had this wonderful brown undertone, so I experimented, I have previously used browns when I've done coloured pencil work so decided to try that with my copics and I really love how it came out (and are now using this combination all my Christmas cards this year). To make the red really stand out I've used E4os and Ws letting the red be the pop of colour. That in combination with the image being the Christmas Angel left me with a soft and sweet Christmas card. For the sentiment I've chosen to use the Christmas Adabt-a-word Chipboard Set and the Christmas Singel Word Chipboard Set, which I colored with the same inks as the background and then added glitter to.
I'm also back with making videos! So here are a start to finish video on how to make the card (with a sped up version of the colouring) and the colouring in real-time.
Copic:
R24, R27, R46, E43, E44
E40, E41, E42, E43, E44, E47, E49
W0, W2, W4, 0
Supplies:
When possible affiliate links are used, this means that I receive a small commission when products are purchased through the links (at no extra cost to you) I use the money to support my blog and youtube channel. If you like my projects and tutorial please consider supporting me by clicking through these links when you shop. Thanks!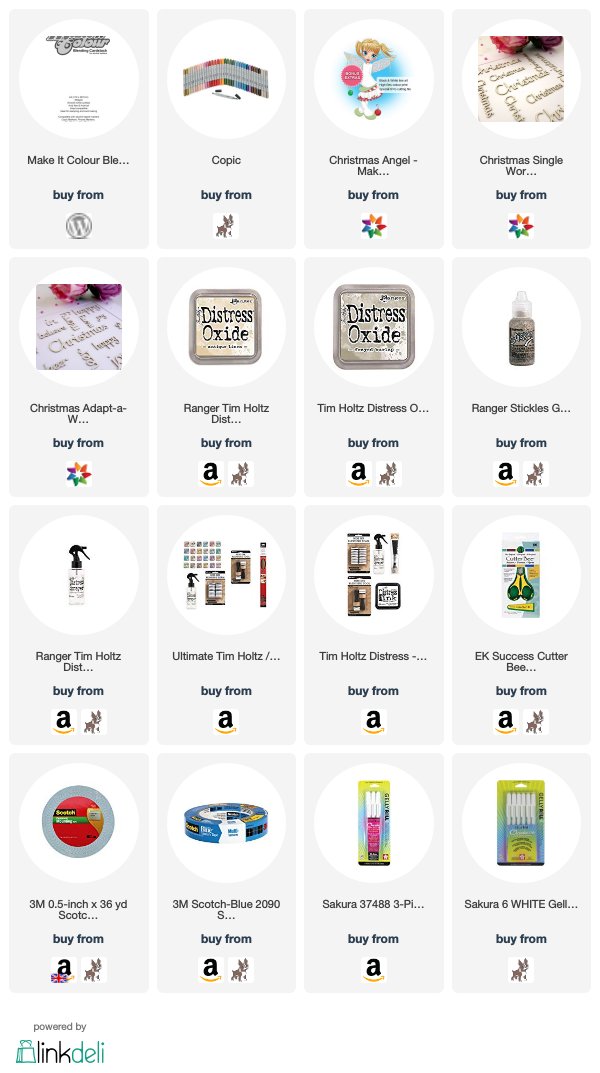 https://linkdeli.com/widget.js?1549439153802