Hi Everyone!
Make It Crafty has a new colouring challenge out and its glitter! And this time around I thought I would do a proper tutorial on how to colour glitter effects with copic markers and the help of a white gel pen. I'm not good at written tutorials so I hope you like videos. I created a little bauble pdf so that you can colour along with me. You can get it free here: Baubles
I also wanted a real-life application of the tutorial so made a cute little card with Bauble Fairy Reflection and a chipboard piece. Didn't take into account the size of the chipboard when printing the image so was surprised when the fit was perfect. I left the chipboard al natural as I felt it fitted better with the colouring.
And to finish off here are the videos, I love to hear from you about what you think about the blog and the videos! Have fun!
Copic:
E000, E00, E21, E11, E04
YG01, YG05, YG09, G18
YG09, G19, G28
YG21, YG01, BG10, B000
R24, R27, R46, E43, E44
W0, W2, W4
Supplies:
When possible affiliate links are used, this means that I receive a small commission when products are purchased through the links (at no extra cost to you) I use the money to support my blog and youtube channel. If you like my projects and tutorial please consider supporting me by clicking through these links when you shop. Thanks!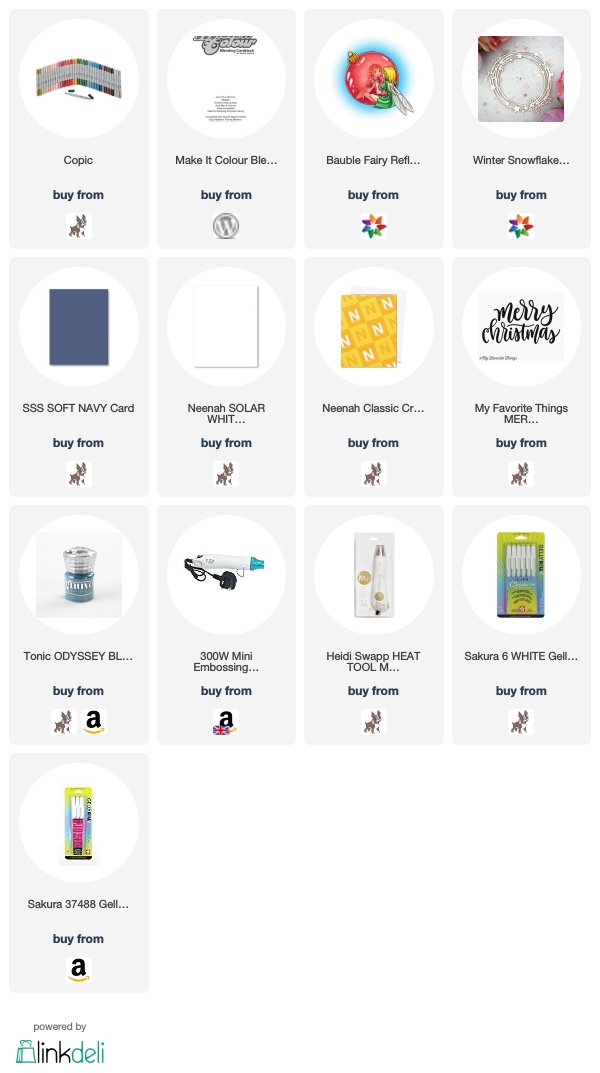 https://linkdeli.com/widget.js?1549439153802