Hi! Sometimes you have the perfect stamp set for a card but it doesn't have the perfect sentiment. Another great time to use the alphabet dies! As you can see todays card have the same layout as yesterdays card but it has a completely other feeling. Much more child friendly, or for your quirky friend like mine, with a funny joke about being prehistoric on the inside.
I struggled a bit with this card, I sort of had an idea when I started but it just didn't want to come together. It wasn't until I got the idea to colour the letters as the little mountains that everything fell where they should. And I knew that I wanted it to be a little scene, with the mountains on a little hill. The stamp set that was the idea behind the card was Prehistoric Fun by My Favorite Things Stamps.
I coloured the dinosaur green, I don't know why I always colour my dinosaurs green, maybe I just want to see them that way. The mountains is in a neutral blue violet and I used the same blue violets on the letters. To finish the card I used some pattern paper from Doodlebug Designs. I love the doodlebug papers as they do the tone on tone patterns, where the pattern is more like a texture.
Thank you for visiting, hope you come back soon!
Copic:
YG01, YG03, YG05, YG07, YG09, G16, B19, 0, BV20, BV23, BV25
Supplies:
When possible affiliate links are used, this means that I receive a small commission when products are purchased through the links (at no extra cost to you) I use the money to support my blog and youtube channel. If you like my projects and tutorial please consider supporting me by clicking through these links when you shop. Thanks!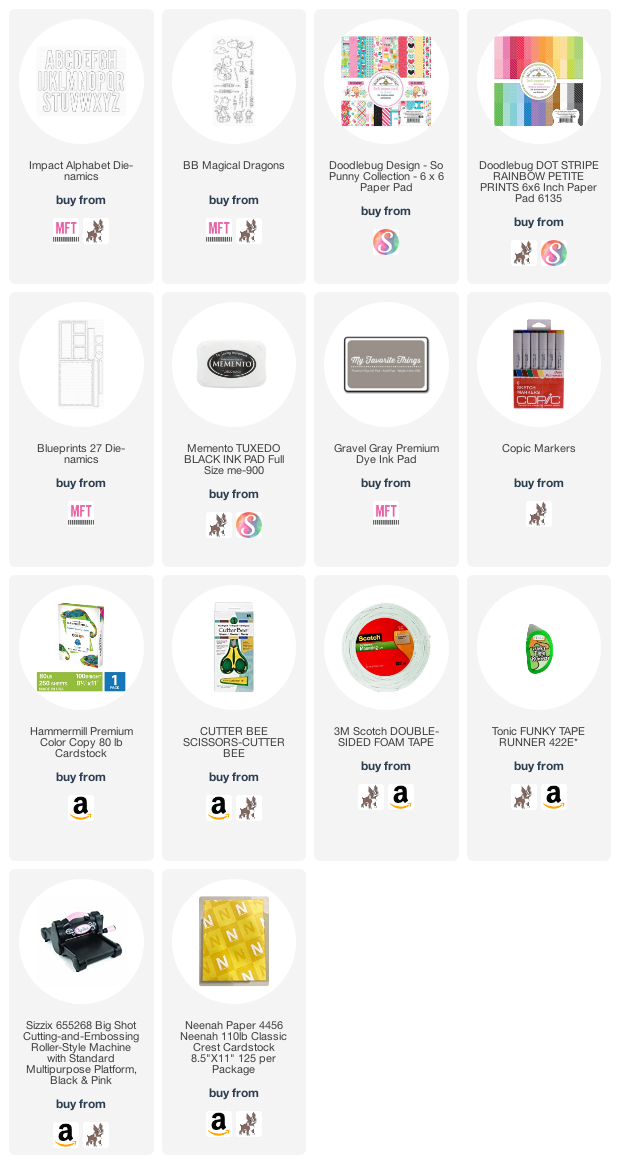 https://linkdeli.com/widget.js?id=f5e8378456858c916708