Hi! I have totally fallen in love with the no-line coloring technique, Zoe over at Make It Crafty started it years ago and it came back about a year ago. I was very hesitant, even a little bit scared of trying. But now that I have, I just can't stop!
I love the softness that it creates, but in todays card (and video) I'm trying it out with some more stronger colors to see if it works. And I kind of like it! Also this is another mermaid creation as I love mermaids and during may in the art world people do mermay, and I decided to join is this year, so all my creations will be mermaid inspired this month.
Copic:
E50, E00, E21, E11, E04, R30, R32
B60, B63
B21, B23, B37, B39
FRV1, RV04, RV06, RV09
C6, C8, C10, 100
When possible affiliate links are used, this means that I receive a small commission when products are purchased through the links (at no extra cost to you) I use the money to support my blog and youtube channel. If you like my projects and tutorial please consider supporting me by clicking through these links when you shop. Thanks!
Supplies: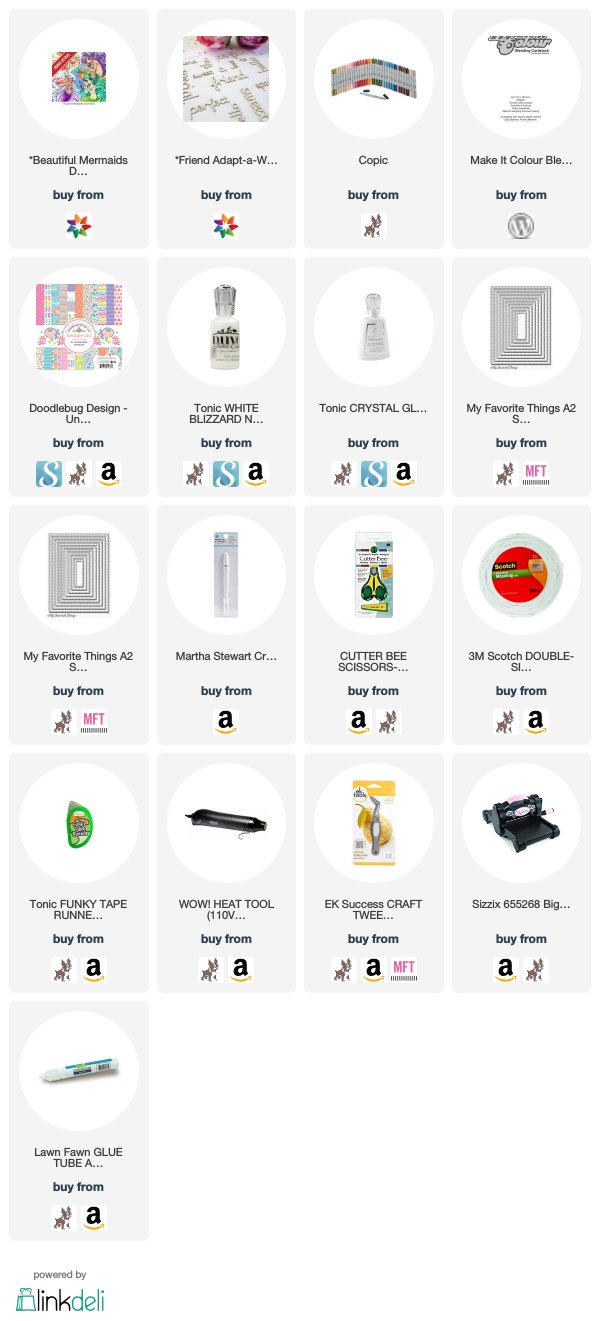 https://linkdeli.com/widget.js?1552642647875