This was where it started, I love coloring and color and if there was one of these challenges I wanted to join in with it was the coloring challenge. There was many cards before this, I had it in my mind that I should color with pencils (which I'm not as used to as Copics) and on top of that on craft.
Well I loved the result but it didn't pop as I wanted, but I got to cards for later use out of it.
So to this card, I just love the Delightful Dinosaurs and my absolut favorite dies are the Wild Greenery, and I thought they would work awesomly together. So here is my Coloring Virtuoso entry!
Copic: B16, Y21, Y15, Y28, E11, E13, E15, E17, W4, W6, BG90, BG93, BG96, BG99
Supplies:
When possible affiliate links are used, this means that I receive a small commission when products are purchased through the links (at no extra cost to you) I use the money to support my blog and youtube channel. If you like my projects and tutorial please consider supporting me by clicking through these links when you shop. Thanks!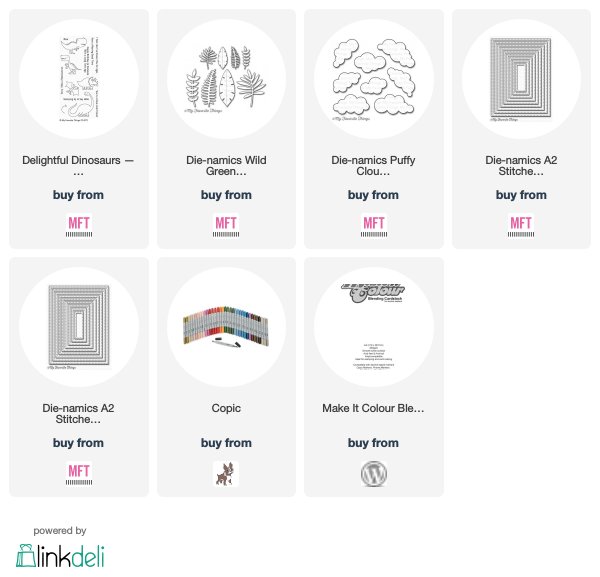 https://linkdeli.com/widget.js?1537178393842