Hi Everyone!
Today I have a round chubby cow for you, she almost looks like she's a balloon! In Sweden the illustrated cow always is black and white, most famous cows is on the butter package Bregott. So knew I wanted to color my cow like that, but with a pink nose, because don't she looks just a little bit cuter that way.
Copic:
R00, R01, R12, N0, N2, N4, N6, N8, N10, 100, 0
Supplies:
When possible affiliate links are used, this means that I receive a small commission when products are purchased through the links (at no extra cost to you) I use the money to support my blog and youtube channel. If you like my projects and tutorial please consider supporting me by clicking through these links when you shop. Thanks!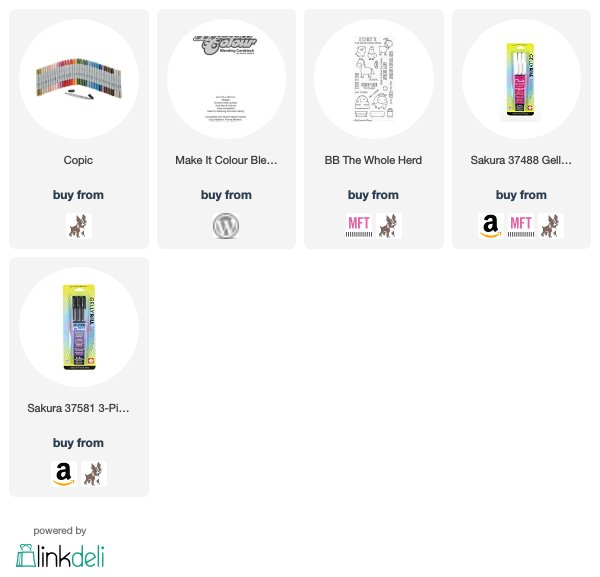 https://linkdeli.com/widget.js?1549439153802