Hi Everyone!
Had a lot of fun creating todays card, I got to play with the newly released Violet's Red Rose by Make It Crafty. When finished colouring her I felt she needed something more and decided to add a rose bush behind her. I knew the kind of style I wanted so I googled for some illustrated bushes and then did a couple of test runs on some separate cardstock. When happy with my result I then tried it out on my coloured image. I love experimenting and I love feeling that I got something that I didn't got before, and this really turned out how I envisioned it.
For the rest of the card I didn't want to much detail but I knew I wanted to continue that bush into the card. So I blended on some Bristol with different green distress inks and edged it in brown to match the card base. For a sentiment I knew I didn't want to cover up my colouring to much, so the hand-lettered chipboard words from Make It Crafty worked perfect! The backing piece is made to give that little outline (that I usually leave on my images too), to make the word pop and be able to layer on top of colouring without taking away from the colouring or getting lost in it.
Copic:
Skin: E50, E00, E21, E11, E04
Rose: R30, R32, R35
Green: YG05, YG17, Go7
Greys: N0, N2, N4
Hair: E70, E71, E74, R30, R32
Supplies:
When possible affiliate links are used, this means that I receive a small commission when products are purchased through the links (at no extra cost to you) I use the money to support my blog and youtube channel. If you like my projects and tutorial please consider supporting me by clicking through these links when you shop. Thanks!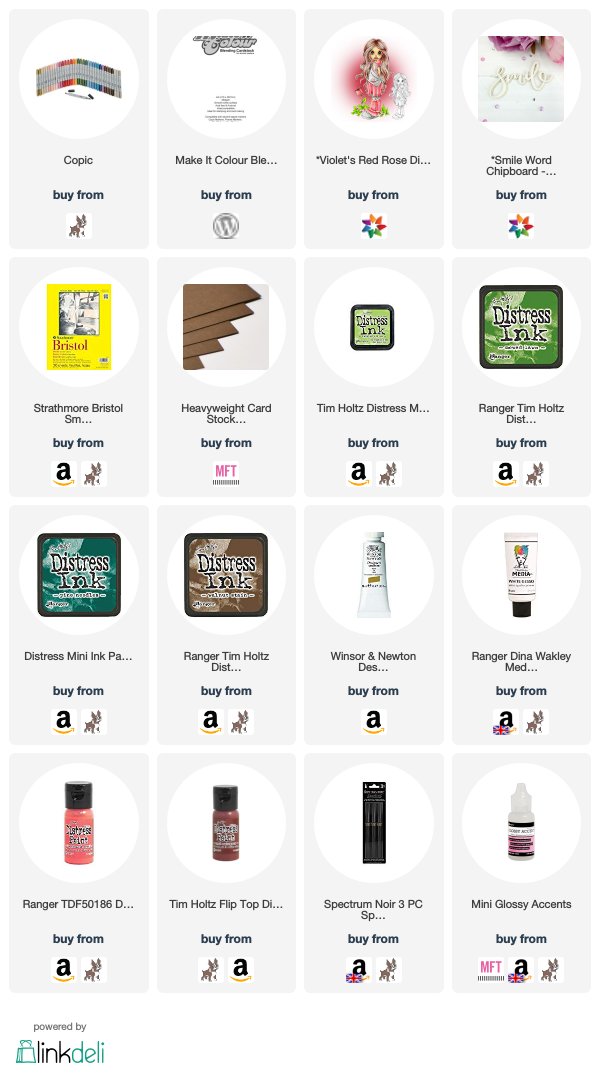 https://linkdeli.com/widget.js?1549439153802