Hi Everyone!
I'm a little bit late out with this, hope you all forgive me. Anyway Elphaba is wishing you a Happy Halloween!
Make It Crafty have these wonderful backgrounds but sometimes I struggle to make the card look clean when I use backgrounds. But I thought I would show you today how you can keep your card looking clean but still use them.
So I have a few steps that I go through when I create a card with a coloured background. This time around I didn't add the focal image (Elphaba) to the background, instead I decided to colour her separately this makes placing a little bit easier as I do it after I coloured the images and there for can take the depth into account.
Also when printing the images I choose to use different lightness on the lines. Elphaba is printed in blank, while the fence is lighter and the house even lighter. This helping me when I colour as lighter things looks further away than darker and crisper images. And the last tips on colouring backgrounds is that I've chosen more muted colours for the background making the image stand out (also the muted colours also will makes things look further away).
The last thing I did for this card was to crop the background and place it on the side, both to help me place Elphaba better (I think I printed her a little bigger than I should have). But also to make room for a sentiment. The sentiment is one of the wonderful chippies also from Make It Crafty, I've coloured the back piece white, and the smaller piece black, both with Distress Paint. Then I added stickles on top, to give it a little extra pop.
When it came to Elphaba herself I've chose to have a limited colour palett. Choosing to give her green hair because it's awesome, I left the rest of her very neutral as then you will be drawn to her pretty face.
By the way Make It Crafty have a 20% discount of chippies! So head over there and get some, they are wonderful to work with and just completely beautiful.
Craft on! Love Marika
Copics: W0, W2, W4, W6, W8, 100, YG00, YG01, YG03, YG05, YG17, YG91, YG93, YG95, BG70, BG72, BG75, E40, E41, E42, E43, E44, E47, E49
Supplies:
When possible affiliate links are used, this means that I receive a small commission when products are purchased through the links (at no extra cost to you) I use the money to support my blog and youtube channel. If you like my projects and tutorial please consider supporting me by clicking through these links when you shop. Thanks!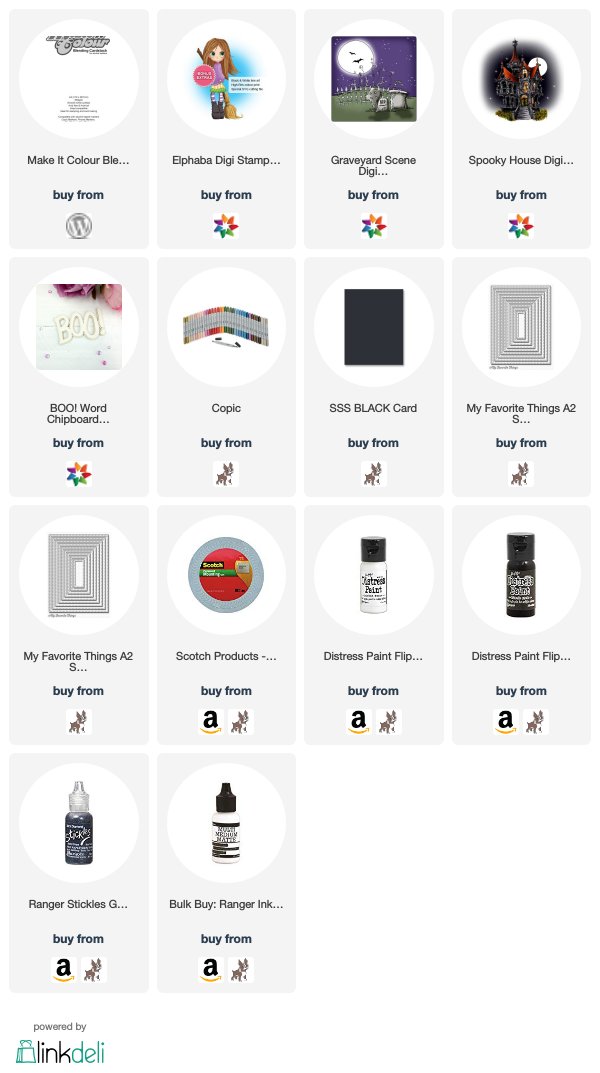 https://linkdeli.com/widget.js?1549439153802