Todays card have combined multiple pattern papers and dies to make a colorful valentines card. It's topped off with a copic colored digital stamp called Carley Cupid by Stamp Anniething. There is two videos, one for the cardmaking and one for you coloring lovers out there, I'm back with a real-time coloring video too.
You can find the videos HERE and HERE
This card was started with that I yet again saw a beautiful card made by Stampin Steve and I knew I needed to finally bite the bullet and get me some Stamp Anniething stamps. When jumping on the site I saw there also were a couple of digital stamps I decided to start there.
This all came together very fast as I really, really wanted to use Carley Cupid and Valentines is coming fast. When this goes live it should only be on day left (it's actually only two days left as I write this), and I really wanted to get it up before.
I decided to yet again play around with the no-line coloring technique and before choosing colors I had a little flip through some of my pattern papers and I ended up going pattern paper crazy. So decided for a simple and limited color scheme on the the cute little girl.
Hope you enjoyed my card and tutorial and Happy Valentines!
Copic:
E50, E00, E21, E11, E04, R30, R32, E41, E42, E43, E44, E47, B60, B63, B23, B37, B39, T0, T2, T4, 0, R24
Supplies:
When possible affiliate links are used, this means that I receive a small commission when products are purchased through the links (at no extra cost to you) I use the money to support my blog and youtube channel. If you like my projects and tutorial please consider supporting me by clicking through these links when you shop. Thanks!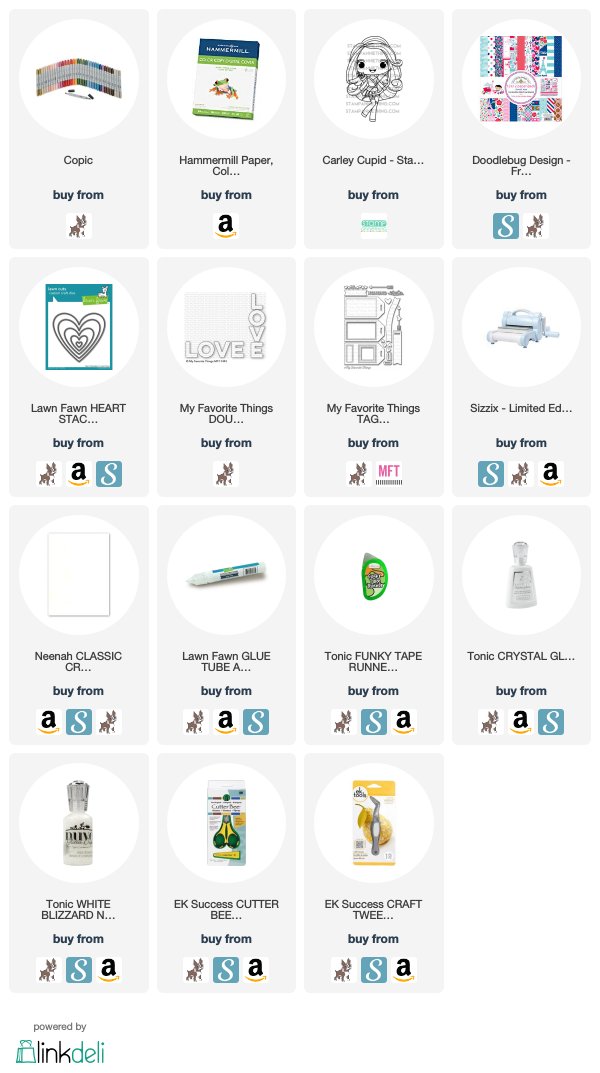 https://linkdeli.com/widget.js?1559654439292