Hi everyone! I find inspirations to my cards everywhere, and todays card sketch is no different. The sketch I'm using today is based on the pattern paper packs from Doodlebug Designs. I really love the idea of a belly band with a circle on for the focal image, so I added that to my card. Have you ever CASEd a packaging of something to make a card sketch from? Please tell me in the comment section.
The image I'm using today is Scruffy the Elf by Make It Crafty, I love these elves, they are so adorable! I choose a color scheme to match the pattern papers that I used which was the Milk & Cookies 6×6 Pattern Paper Pack by Doodlebug Designs.
Todays videos are a little different, well the real-time colouring video is the same, but I have moved around the clips in the card making video so that you can watch the card technique first and then continue watching if you want to see the sped up version of the coloring. I would really appreciate you letting me know if this is a set-up that you like.
The video is also full with small tips and tricks as usual, for example what to do if your circle dies doesn't layer as you want, and a good sketch to use those more busy papers that you still love and want to use.
Hope you enjoy todays card and video tutorials.
Copic:
E000, E00, E21, E11, E04, B63
YG67, YG17, YG07, YG05
T4, T2, T0
E35, E34, E31
T10, T8, T6, T4
Supplies:
When possible affiliate links are used, this means that I receive a small commission when products are purchased through the links (at no extra cost to you) I use the money to support my blog and youtube channel. If you like my projects and tutorial please consider supporting me by clicking through these links when you shop. Thanks!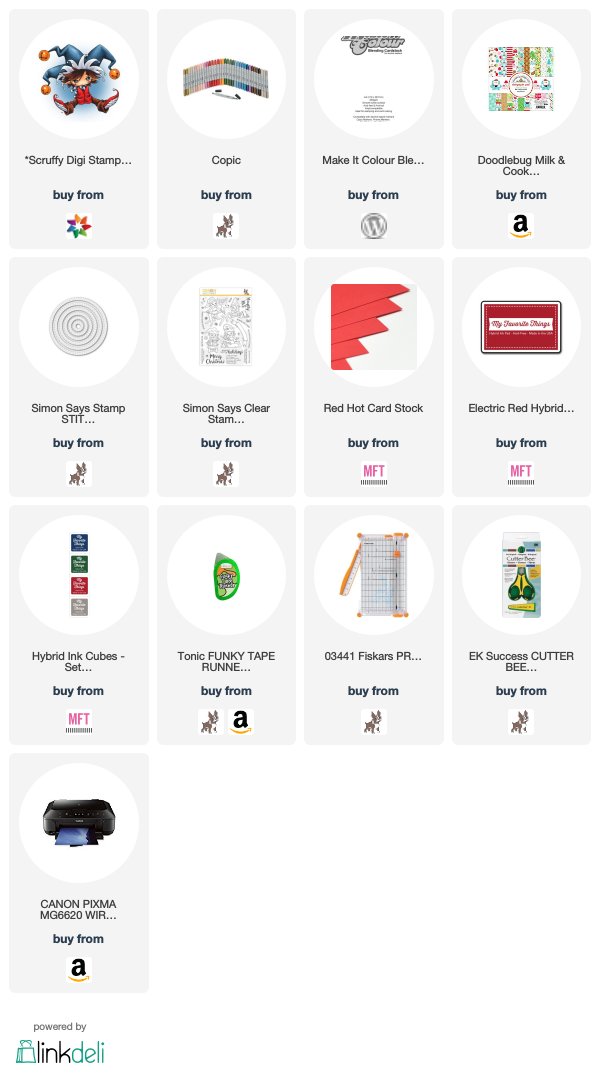 https://linkdeli.com/widget.js?1538144231802