Hi Everyone!
Today I have a silver horse for you, after getting a comment on my white/light grey unicorn say ing I could call it silver, it stuck in my mind. So when I came to color the horse that was all I could think about, these beautiful silver horses with darker dots. So that was how I came up with this color scheme, the horse is from the "The Whole Herd" Stamp set by My Favorite Things. I'm having so much fun coloring theses cute farm animals.
Copic:
N0, N2, N4, N6, N8, N10, 100
Supplies:
When possible affiliate links are used, this means that I receive a small commission when products are purchased through the links (at no extra cost to you) I use the money to support my blog and youtube channel. If you like my projects and tutorial please consider supporting me by clicking through these links when you shop. Thanks!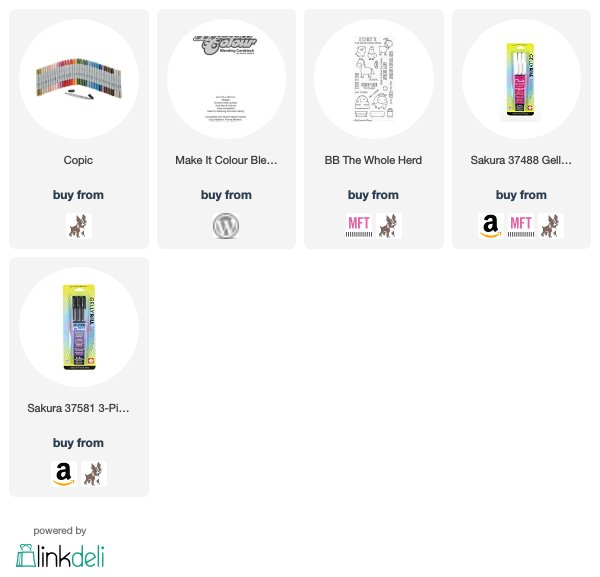 https://linkdeli.com/widget.js?1549439153802