Hi Everyone!
Another unicorn! This is the last one on the stamp set and as I don't want to repeat any stamps during the challenge, there will not be any more unicorns. I do have a sort of card tutorial coming up in the next couple of weeks that features a unicorn, but that is outside the challenge. Todays unicorn is coloured in super light yellows and oranges, just because I wanted.
Copic:
Y0000, Y000, Y00, YR0000, YR000, YR00
Supplies:
When possible affiliate links are used, this means that I receive a small commission when products are purchased through the links (at no extra cost to you) I use the money to support my blog and youtube channel. If you like my projects and tutorial please consider supporting me by clicking through these links when you shop. Thanks!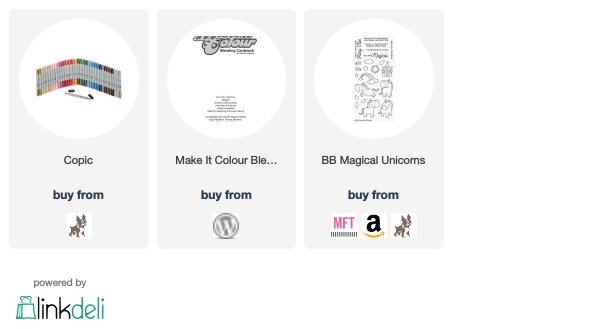 https://linkdeli.com/widget.js?1549439153802