Hi Everyone!
Was asked over at the My Favorite Things facebook group how I color eyes with only the pupil in the stamp. So thought I would make a quick and simple tutorial showing how I do that. I will be trying to make more videos like this where I go in to small tips and tricks. I have a long list of them but if you want something special, just comment here on the blog or over at youtube and I'll see what I can do. Enjoy!
Copic:
B04, B16, B18, B63, E50, E00, E21, E11, E04, R30, R32
Supplies:
When possible affiliate links are used, this means that I receive a small commission when products are purchased through the links (at no extra cost to you) I use the money to support my blog and youtube channel. If you like my projects and tutorial please consider supporting me by clicking through these links when you shop. Thanks!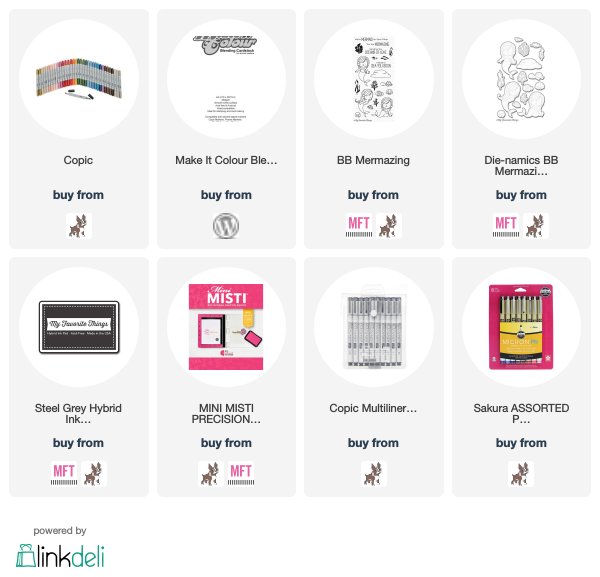 https://linkdeli.com/widget.js?1549439153802